Dreaming about
swimming with wild dolphins?
Excited to reserve your space now?
If you have questions, need more details, or want to check on availability,
Text Roberta (808) 345-3120,
Or reserve your trip here
Now is the time to turn that dream into a reality.
It is a great big ocean out there . . .
Only one personal wild dolphin swim guide has the knowledge and experience to make your adventure the most it can be.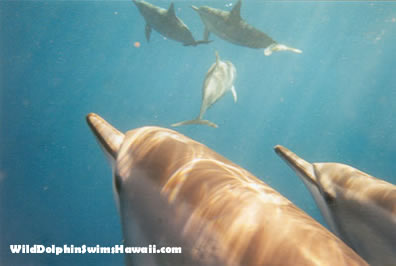 Dolphins are her life.
Boat captains call her a "

dolphin magnet

."
Famous authors write about her in their books.
"I had the most amazing time on the dolphin trip with you! . . . That was one of the most amazing adventures I've been on in my life. After this summer, I have fallen in love with the ocean."
- Becki Legatt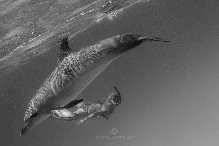 People who hire her to be their personal wild dolphin swim guide come back again and again.
They choose to have her accompany them in all of their wild dolphin swim adventures from The Big Island, Hawaii.
"We had a wonderful time in Hawaii, the absolutely best Hawaii trip I have ever had!! Thanks to the expertise and support I got from Roberta, I now have a whole new relationship with the ocean and the dolphins. By the end of the week my confidence level swimming and snorkeling in the open waters of the ocean had soared!! I can't recommend her highly enough. I sure do miss the Hawaiian water and dolphins. What an awesome vacation!! I could never in my dreams come up with anyone more capable of working with cruise ship passengers, or anyone I would more highly recommend than you. "
- Dr.s Dayle and Tom, Sacramento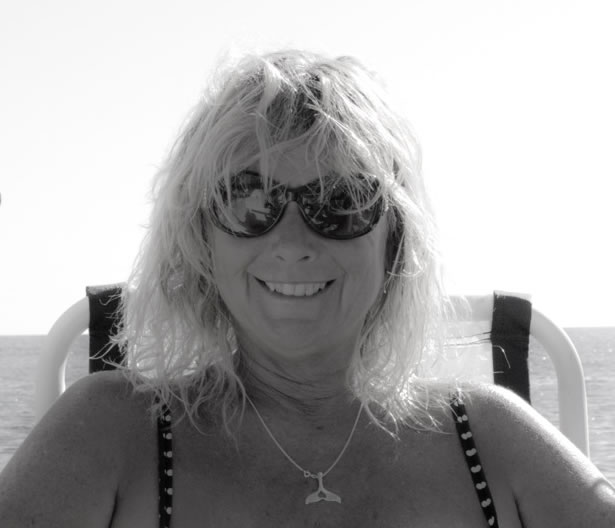 Her name is
Roberta Goodman
And she can't wait to introduce you to her dolphin friends.


Find out more about your wild dolphin swim guide, Roberta Goodman
Discover what you can expect to experience swimming with wild dolphins on The Big Island, Hawaii. Also discover other wonderful things to do when you visit Hawaii and the Big Island.
Ready to book your swimming with dolphins trip in Hawaii? Visit this link to make your reservations for the vacation adventure of a lifetime.
Learn about Multi-Day Dolphin Adventures. Can you imagine swimming with them day after day?